Product Details
Details
Button Security Camera DVR Audio Video Recorder Camcorder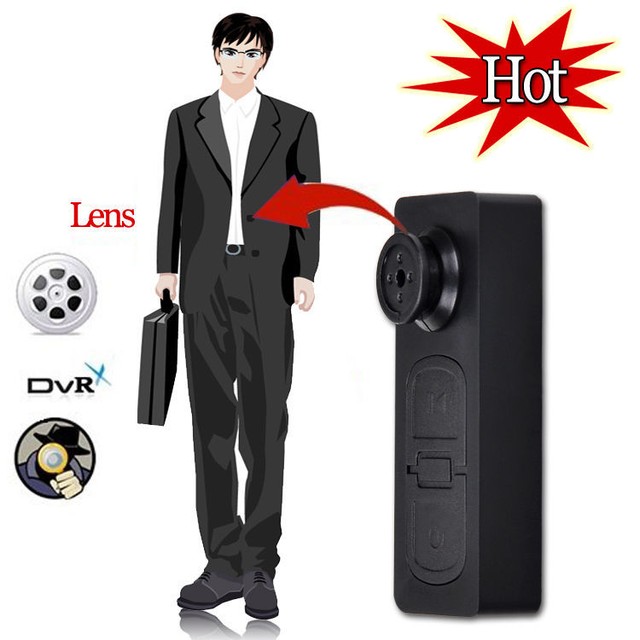 HD Black Button Camera Audio / Video
Personal Security Surveillance Smaller DVR
Description:
The Button Camera is The First High Definition Digital Camera With a Separate Recording And Camera Functions MINI DV TF Card Memory,You Can Tack photos And High-Definition Screen,This Product is Simple,Small And Exquisite,Beautiful And Practical,Easy To Carry,is Your Security,
is the latest in video recording gadgets and record 2-3 hours of video on a single charge! Empowered inside a high resolution 720x480 video camera that records digital video @ 30 fps (still photographs with a resolution 1280x1024 VGA),
This Digital Video Recorder is so easy to use, just charge it for 2 hours, turn it on, and either start recording video, or start capturing still photographs.
Just place it with your Shirt, and let it capture every moment!
There are no ports, lights, or opening showing while it's recording.
3.2 megapixel still camera that will take up to 4,000 huge 1280 x 1024 photographs,
Put in Site 4 GB Card Than Recording Time ( 90 minutes )
8 GB Card Than Recording Time ( 180 minutes )
16 GB Card Than Recording Time( 360 minutes )
Special Features:
· Unique camera with video & photo mode on shirt/ coat button
· One button recording of video or photographs
· Upload your pics though a 2.0 USB port
· Records video in AVI file format
· It provides high quality videos, video resolution720x480 (30FPS)
· Up to Micro SD Memory Card Support 1 UP T0 32GB (not included)
· Up to 2-3 hours of video recording
· Takes still pictures 1280x960 in JPG file format
· Also can be used to store your files like a thumb drive
· Plug & Play Connection no drivers needed
· Playback videos using media player or VLC, QuickTime (no special software needed)
· Videos can be streamed directly from the camera for quick viewing on pc
· USB Data cable included
· Built in Rechargeable High Energy lithium battery for video function
Specifications:
· AVI video format
· Video code: M-JPEG
· Video resolution: 720 * 480 Pixels
· Supporting video players built in OS or mainstream video players
· Photos format: JPEG
· Camera Format 1280x960 pixels
· Supporting continuous shooting
· Supporting systems: Windows PCs, Linux and Mac OS computers
· Charging voltage: DC-5V
· Built-in lithium battery voltage: 4.2V
· Battery Capacity: 270mHA
· AC power supply: 100V~230V
· USB Version: USB 1.1/2.0
· Megapixel of camera: 3.2M pixels
· Storage Memory:4GB up to 32GB Max Expandable ( Not included )
· Recommended Max Range for Object: 5-10 Meter (Audio 1-3 Meter)
Package:
1 x Button Camera
1 x USB cable (for data transmission and charging)

1 x Manual in English
Item Specifics
Condition:
New
Brand:
Fedoson
Color:
Black
Warranty:
3 Months Seller Warranty
Handover in 3-4 Business Days